The Character Education & Diversity Committee is a team made up of teachers, staff, and administrators who share the goal of uniting our school community through the PVES Great Expectations: Be Kind, Be Safe, Be Respectful, Be Responsible. We meet bi-monthly and over the summer to plan assemblies and lesson plans, discuss books that support the Great Expectations, and devise ways to make our school community more united, safe, kind, respectful, and responsible. Our mission is to provide students with a more culturally diverse curriculum and goals for improving our school environment and the community at large.
2018-2019 Committee Members: Susan Boyd, Chrissy Phillips, Dorothy France, Leesa Hernandez, Jenn Bruno, Abby Foor-Liso, Maddy Calhoun, Lauren Soprano, Mary Sullivan, Kristan McCarty.
Powered by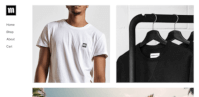 Create your own unique website with customizable templates.